This year, we have the opportunity to support two vital ministries through the District Christmas Offering: Project AGAPE and Professors in Methodism. All funds received will be divided evenly between the two ministries.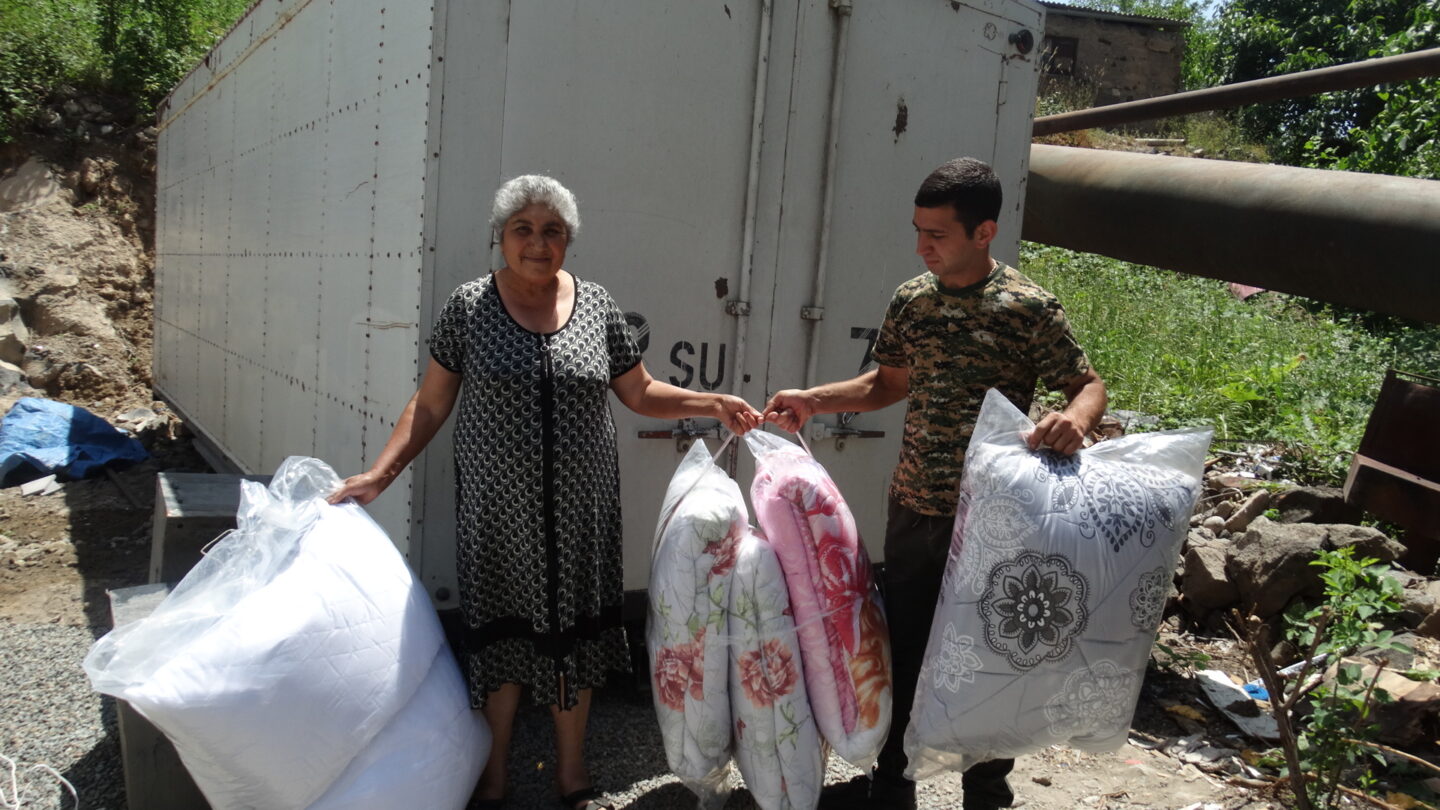 Project AGAPE
Peace is not the absence of conflict – it's the presence of love.
As we celebrate the gift of the Prince of Peace, we extend our gifts to the Armenian people. On September 19, 2023, Azerbaijan launched a directed attack on Stepanakert and its surrounding villages. Thousands of refugees are physically and emotionally vulnerable.
With winter approaching, Project AGAPE needs funds to purchase warm comforters and other supplies for refugees. Your gift demonstrates that God remembers them and that God's people care. In a time of war, may we join the Prince of Peace extending our love across the world.
Professors in Methodism
How do you say "thank you" to a teacher or preacher for the impact they've had on you?
Extend their teaching and preaching with a Christmas gift in their honor or memory for Professors in Methodism!
Our siblings outside of the U.S. do not have the same opportunities to be shaped by Wesleyan scholars and Methodist professors as we do. During this important season in the life of the UMC, we need principled Christian leaders rooted in a Wesleyan mindset of joining knowledge and vital piety. We need professors who teach Methodist history, theology, and polity for a new generation of clergy in each of our United Methodist-related schools and faculties of theology around the world.
Your Christmas gift will create opportunities for Wesleyan scholars to instruct and form clergy and lay leaders in our Central Conferences. Your honor/memorial gift can also extend gratitude to a teacher or preacher who impacted you! Every gift shapes a leader, and every leader shapes a future.
Visit the District Christmas Offering page to make your contribution, learn more about the campaign, and find resources you can share with your church and community.